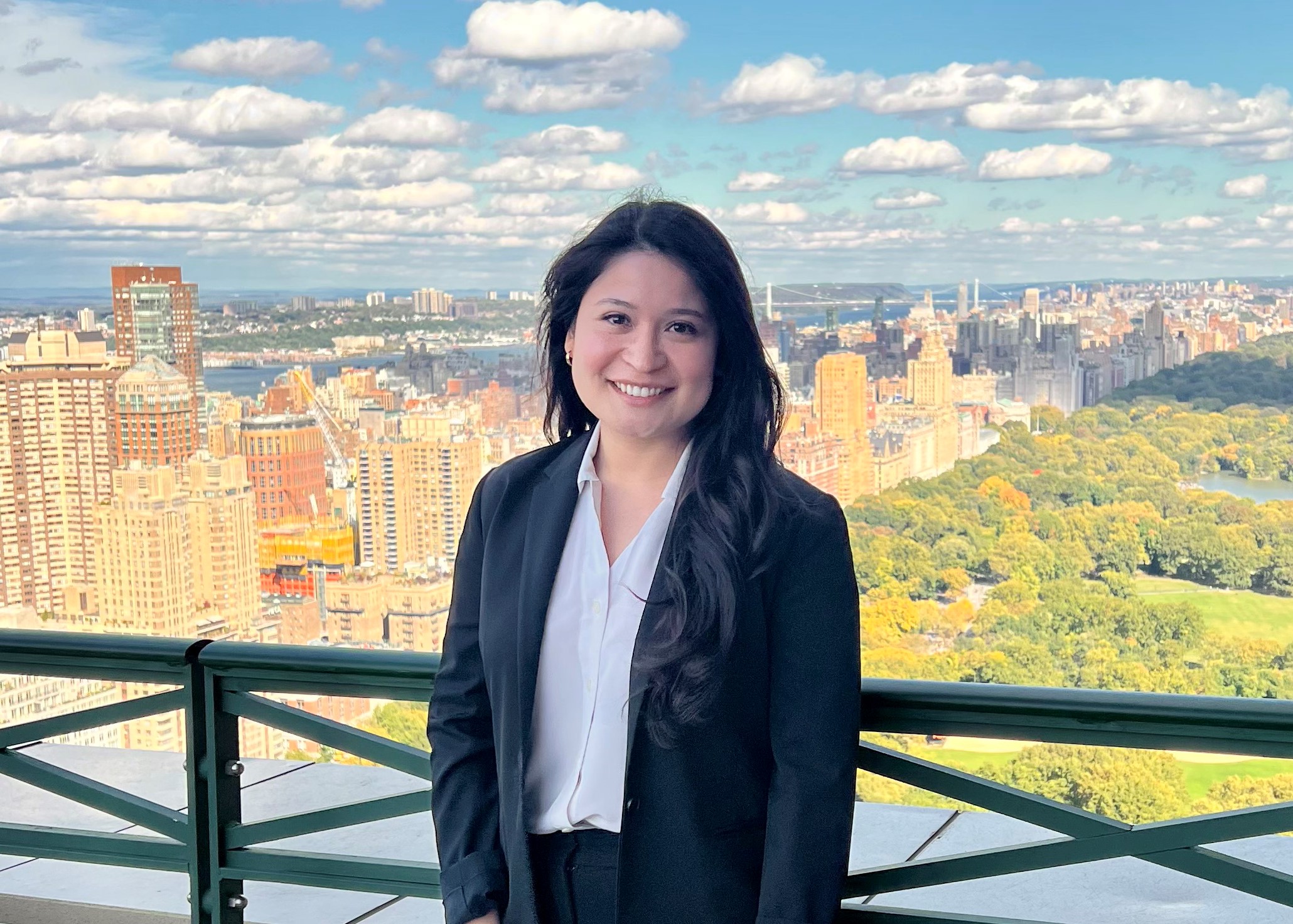 Cristina is an associate at Bloch & White LLP, focusing on civil rights litigation, criminal defense, and commercial litigation.  Cristina joins the firm after clerking for Chief Judge Mary H. Murguia of the U.S. Court of Appeals for the Ninth Circuit.  Previously, she served as a law clerk to Judge Analisa Torres of the U.S. District Court for Southern District of New York.
Prior to her clerkships, Cristina was an associate at an elite international law firm, where she gained trial and appellate experience and litigated cases in both federal and state court.  During this time, Cristina worked on commercial cases and government investigations for an array of clients, including international media and technology companies.  She was a member of a trial team in federal court, representing a healthcare technology company in a case involving trade secrets, intellectual property, and employment issues.  She also maintained an active constitutional law and civil rights pro bono practice, working on cases involving, among other issues, immigrants' rights, criminal justice, reproductive rights, and voting rights.  For example, she led a team that represented a family seeking asylum in the United States, filed an amicus brief in a federal court of appeals concerning citizenship in the U.S. territories, represented a prominent reproductive rights organization in its lawsuit against the federal government, and filed habeas petitions for individuals in ICE detention during the COVID-19 pandemic.  
Cristina is a graduate of Columbia Law School, where she was a Harlan Fiske Stone Scholar, a Managing Editor of the Columbia Law Review, and a member of the Immigrants' Rights Clinic.  Prior to law school, Cristina worked as a paralegal at the Legal Aid Society, assisting families facing eviction in the Bronx Housing Court.  Cristina graduated with honors from Brown University with a B.A. in International Relations and Latin American and Caribbean Studies.  She is also fluent in Spanish.  
Education
J.D., Columbia Law School, 2018
B.A., Brown University, 2013
Clerkships
Hon. Mary H. Murguia, Chief Judge of U.S. Court of Appeals for the Ninth Circuit
Hon. Analisa Torres, U.S. District Court for the Southern District of New York